Reliable Refrigerator Repair in Davis County, UT
Aaron's Appliance Repair provides professional appliance services and refrigerator repair in Davis County, UT, and the surrounding areas. We offer our comprehensive range of appliance repair services, including washing machine and dryer repair for homeowners, warranty providers, property management firms, and rental managers. Established in 1990, we are a family-owned and operated business providing exceptional service to our valued customers. Our team boasts over 50 years of collective experience in appliance repair, ensuring that you receive top-tier, professional service every time. Get in touch with us to request our same-day refrigerator repair services from our qualified technicians.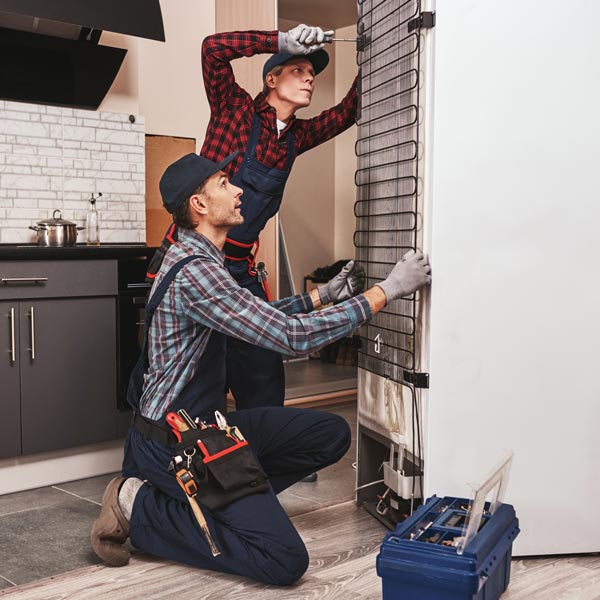 Services From Factory-Trained Technicians
Regular maintenance and repairs are essential to prolonging the lifespan of your refrigerator. Our company is a recognized service provider for warranty repairs on Frigidaire and Electrolux appliances. We understand the importance of having a fully functional fridge. That's why our team delivers reliable, prompt, and efficient refrigerator repair services. We can assist in identifying potential problems and provide preventative measures to keep your fridge running smoothly. Our technicians have been trained by manufacturers to handle a wide range of fridge-related issues across various makes and models. We'll have your refrigerator up and running in no time.
Exceptional Same-Day Service
We are dedicated to delivering exceptional service and quality repairs. A malfunctioning refrigerator can be a significant inconvenience, but our team can get it repaired quickly and effectively with convenient same-day services. You can trust us to deliver the best solutions for all your appliance repair needs. Our commitment to affordability, professionalism, and quality service sets us apart in the appliance repair industry. We are well-versed in repairing a wide range of refrigerator issues to ensure your appliance is back up and running efficiently. Our professional and reliable team is ready to assist you with all your refrigerator repair needs.
We Repair Home Appliances